Lenovo ThinkSystem SR630 V2 Rack Server
Built for business, with business-critical versatility
Confidently deploy performance-driven, industry-leading in reliability and security enhanced SR630 V2 for cloud, analytics, virtualization or gaming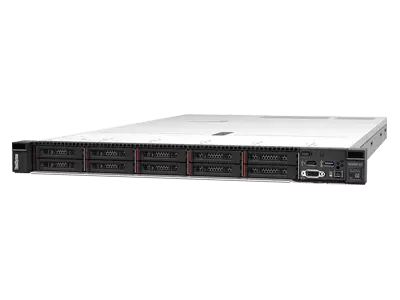 Future defined data center
Lenovo delivers engineered, tested, and certified IT solutions that are high performance, scalable, and cost-effective. Additionally, with the integration of XClarity and Services, Lenovo solutions enable customers to leverage real-time data to drive actionable insights. As the computing powerhouse behind these solutions, ThinkSystem SR630 V2 enhances business intelligence by providing comprehensive support for data analytics, hybrid cloud, hyperconverged infrastructure, video surveillance, high-performance computing, and much more. By combining industry-leading x86 server technology and reliability, partnering to deliver best-in-class co-innovation, and providing end-to-end peace of mind with Lenovo ThinkShield, we can achieve remarkable results.
For more information on SR630 V2 solutions that are changing the lives of our customers, visit: https://lenovosuccess.com/dcg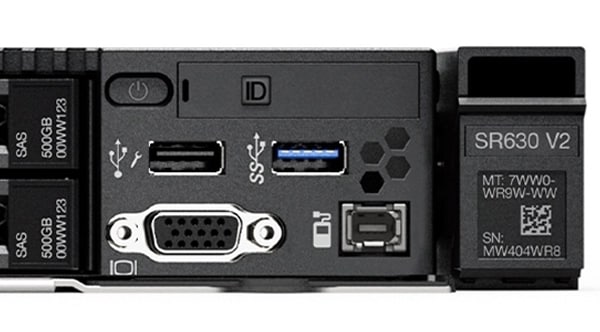 Workload-optimized support
ThinkSystem SR630 V2 is specially tuned for the Intel® Optane™ Persistent Memory 200 series. This second generation of high-performing persistent memory tier, optimized for 3rd generation Intel® Xeon® Scalable processors, brings notable advantages. These include significantly lower data latency, higher capacities, and greater value. By storing data closer to the processor, this innovative solution enables applications to access information faster, leading to quicker response times for critical tasks such as real-time analytics, financial transactions, electronic medical records, fraud detection, and many other applications.
Flexible storage
With its industry-leading backplane design, Lenovo AnyBay™ offers a versatile solution by providing a choice of drive interface types within the same drive bay. These options include SAS drives, SATA drives, U.2 & U.3 NVMe PCIe drives, or EDSFF-based SSDs. This flexibility allows users to configure certain bays with PCIe SSDs while utilizing the remaining bays for capacity SAS drives. Moreover, this configuration provides the added advantage of future scalability, enabling seamless upgrades to more PCIe SSDs as the need arises.